Video: Aga Khan Education Service in Kyrgyz Republic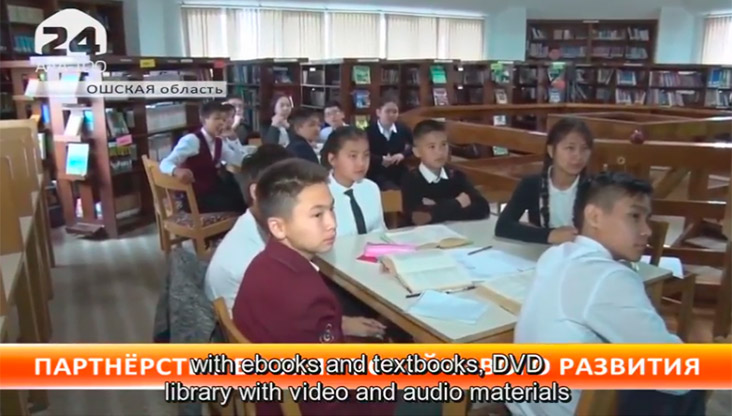 The Aga Khan School, Osh, Kyrgyz Republic offers a variety of school programming, including language exposure in English, Russian, Kyrgyz, and German, an expansive e-library, and an after-school coding programme where student empowerment, 21st century skills and social responsibility come together.
The school also has a Professional Development Centre, where over 400 teachers and principals across the Oblast region have undergone training since 2010.
Fall 2019 Newsletter
18 November 2019
Aga Khan School, Osh Fall 2019 Newsletter
[ Read ]
---
Following the dream
29 October 2019
German language proficiency DSD (Deutsches Sprachdiplom) diplomas of levels A1, A2 and B1, B2 have been awarded to 11 Aga Khan School students of grades 7-11 in October this year.
[ Read ]
---
My impressions about the games of the nomads
24 October 2019
"I think the cultural and traditional values of the Kyrgyz people need to be preserved and passed on from generation to generation," expressed Sezim Osmonova, a 7B grade student from the Aga Khan school in Osh.
[ Read ]
---