The Daily Star Award Ceremony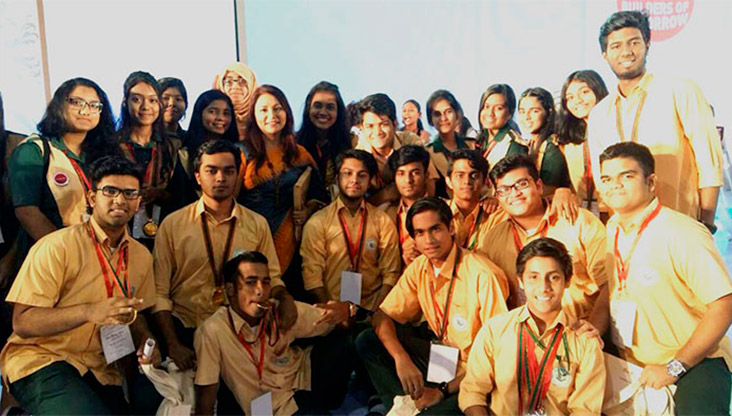 On March 18, 2017, The Daily Star hosted its The 18th Daily Star award ceremony for O Level/IGCSE and A Level students for the academic year 2015-2016, with the inspiring theme of "Saluting The Nation Builders of Tomorrow"
Close to 2000 students from Edexcel and CIE qualified for this year's ceremony.
The criteria for these awards were minimum of 6 A's in IGCSE/O level and a minimum of 3 A's in A level. The ceremony commenced with a speech by Mr. Mahfuz Anam, Editor, and Publisher of "The Daily Star".
Aga Khan School Dhaka received 57 of the top awards, including 37 awardees for IGCSE, 15 awardees for A level, and 5 highest achievers in the country in different subjects. We congratulate all the awardees on their success!