Aga Khan Football Team Wins Three Trophies at Inter-School tournament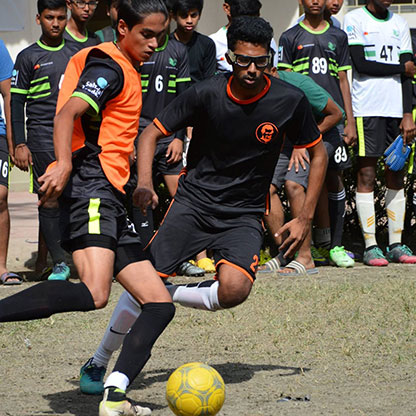 The Aga Khan Inter-school Football Tournament (AIFT-2017) took place from the 10th to 11th of November on the Secondary football field.
This year, 14 schools participated in the AIFT- 2017, under four categories (U-14 Boys', U-16 Boys', U-19 Boys' & Girls'). 40 teams played approximately 54 matches in the tournament. The tournament started at 7:00 a.m. on Friday and continued until 8:00 p.m. The tournament continued the next day from 7:00 a.m until 8:00 p.m. An awards and closing ceremony took place around 8:30 p.m. to 9:30 p.m.
This tournament was partially sponsored by Mastercard, Shahida Traders and TutorsInc Ltd. This year, The Aga Khan School, Dhaka secured three trophies out of eight under three categories.