Action Taking at Aga Khan School Dhaka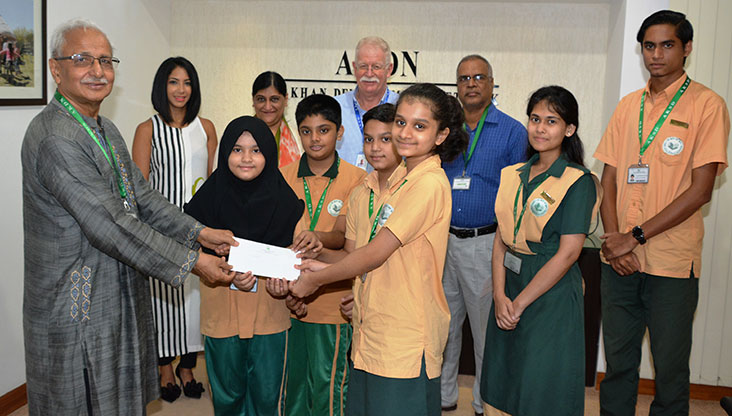 In August 2017, Bangladesh experienced one of the worst floods in its history.
According to
Relief Web
, approximately 3.9 million people have been affected with over 500,000 houses damaged across multiple districts. Many organisations have responded to the disaster, including the Aga Khan Development Network (AKDN) through the Hunger Project initiative. The Hunger Project helps families and communities commence reseeding practice for crops that have been damaged by the floods.
A student of
Aga Khan School, Dhaka
, Fabiha Mohtasemat Haque, decided to produce a school-wide Puppet Show to raise funds for the project. Fabiha, in collaboration with other students, shared the idea with the school teachers who supported and encouraged the students. The entire student body was invited to the show, which raised over $3,500.
We spoke with Fabiha who shared her experience with us. "It was the 19th of September, 2017 and I was very pleased when I heard I was selected as one of the group members to hand over money to support the victims of this year's floods. I went to the AKDN office along with my friends and Mr. Craig Salmon our Principal, where we handed over the money for the flood victims. As we handed over the cheque, I was very proud. We had staged a drama and puppet show and presented it to our junior friends so we could collect funds for the flood victims. We met two guests who received the cheque. We discussed our reason behind donating the money and shared how we had collected it. Then, we were taken on a tour of the AKDN offices where we met different officials who were very kind and polite. They shared their designations and introduced themselves. I was amazed by the beauty of the AKDN office. It was a great day for me, and I am pleased that I could help raise the collected money to help the needy."