Aga Khan School, Dhaka Celebrates 30 Years of Excellence in Education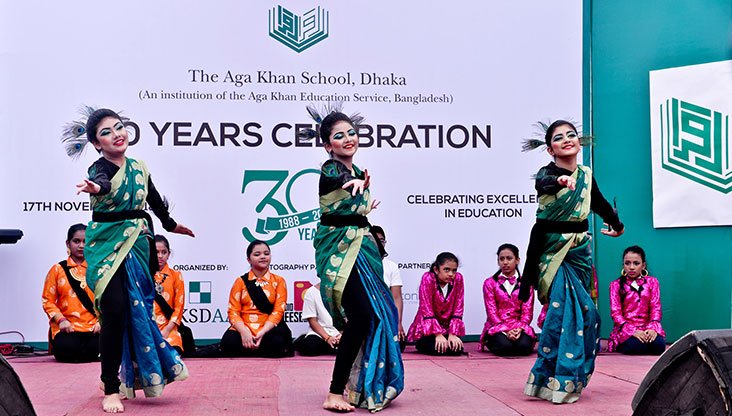 Uttara Model Town, Dhaka – To mark the 30th year of the Aga Khan School Dhaka, alumni, current students, teachers and parents celebrated a day-long event at the Secondary School Building located in Sector 4 of Uttara Model Town on Saturday, November 17, 2018.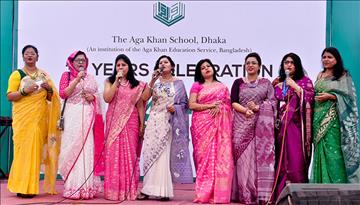 The 30 Years Celebration of Excellence in Education event was organized by the school as well as the Aga Khan School Dhaka Alumni Association (AKSDAA). Alumni and students were brought together for the first time to interact and learn about success stories after graduation. They participated in a networking session as well as in a soccer tournament. Moreover, alumni, students and teachers participated in a talent show, exemplifying the strong sense of community that resides within the school.
The Aga Khan School Dhaka was established in 1988 with only 25 students and seven teachers, and was headed by a principal. Today the student body has grown to over 1,200 students with 200 teachers and staff. The rich school life is balanced by the equally strong commitment to academic pursuits, built on a rigorous curriculum that challenges students to engage in new learning opportunities, from the IB-Primary Years Program in the Junior section to the CIE and IBDP curricula in the Senior section.
The school is also part of an international network of over 200 schools in Afghanistan, Bangladesh, India, Kenya, the Kyrgyz Republic, Pakistan, Tajikistan, Tanzania, Uganda, and the United Arab Emirates. Ever since its establishment, The Aga Khan School, Dhaka has strived to offer a nurturing educational environment which provides each student with opportunities to develop to his or her fullest potential, while creating a harmonious balance between academic demands, sports, cultural activities and community life.