AIDC-2019 - The Aga Khan School, Dhaka Intra School Dance Competition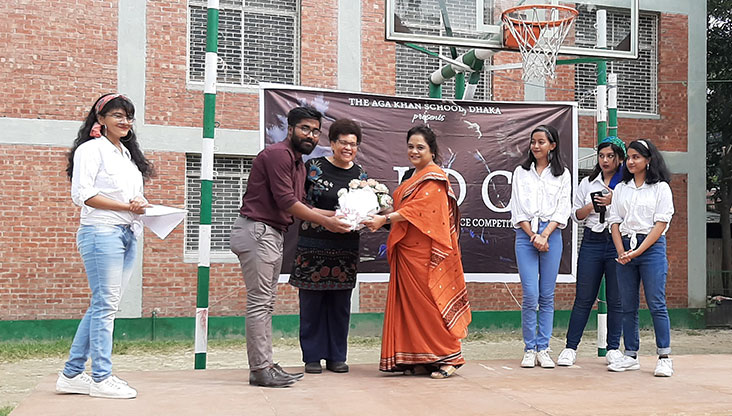 This year, AKS,D witnessed its very first intra school dance competition from the 30th of September to the 15th of October.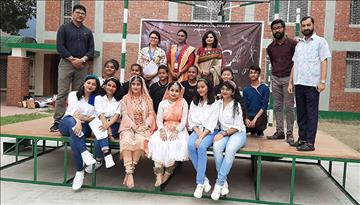 The organizers Taieba Farhin Azad, Muntasina Aziza Yeana, Sudeshna Mutsuddi and Madhurima Roy Chowdhury are aspiring dancers themselves and have perfromed in many school events together as an all-girl dance group. The passion they had built for dancing over the years urged them to organize an event where the artistic talents of the students would be recognized. They decided that the platform would encourage more students to come forward with their skills and express themselves through their dance.
The competition had a total of 3 rounds, each with a different theme. In the auditions, about 30 students came forward to perform their best freestyle in groups, pairs and as solo artists to impress the judges. Only 18 participants made it to the second round where they had to contrast the dance form with music. After careful selection by the judges, only 5 performers reached the final round.
The final round was held on the 15th of October, in a special assembly, so the entire school could take part in it. The organizers were the hosts for the event and even did a short performance as the opening act.
The judges for the final round formed a splendid panel of recognized talents - Shanchita Saha, Hema Bridget, Zeeshan Akhter and of course, the special guest judge Swagata Mazumder, a hip hop artist from the renowned dance group "Anonymous Crew".
The finalists were 4 individuals and 1 all-girl group. The theme for the finals was "Retro or Futuristic" and each performer expressed their own understanding of the theme. It was delight to watch the performers brave the stage and perform unique choreographies in front of a large crowd. Each performer had their own dance styles and renditions of the theme that had the judges and audience enthralled. Eventually, the Argha Saha of Grade 7 was announced the winner of the competition.
The appreciation the performers received from the judges were noteworthy. In particular, the enthusiasm of the guest judge helped engage the audience more. He even performed briefly on request from the crowd. However, the highlight of the event was definitely when one of the finalists challenged the guest judge to an impromptu dance off! The crowd cheered and exclaimed as the two performed.
Hopefully, as more of these competitions are held in the future, a greater number of talented individuals will come forward to show their skills and hone their talents.