Far away but right there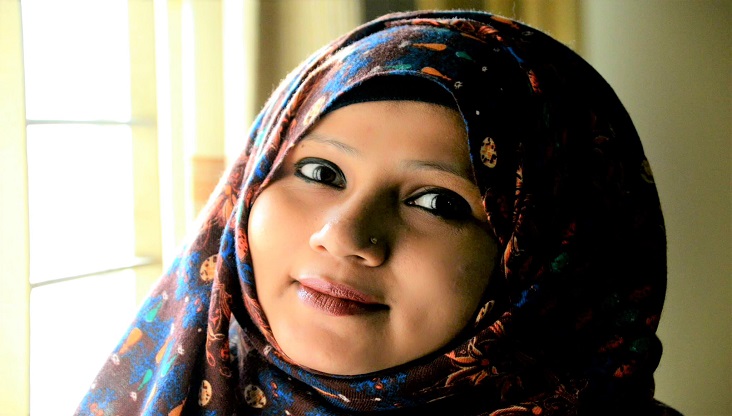 On March 26 the Government of Bangladesh announced a shutdown of all schools across the country to combat Covid-19. Like teachers around the world, who are missing being physically present in the classroom with their students, Anjuman Ara and her colleagues at the Aga Khan School, Dhaka have no choice but to embrace virtual classrooms.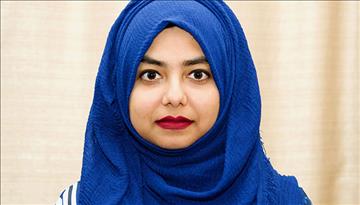 "I used to grumble about how school made me fatigued," says fifth grade teacher Anjuman Ara. "Right now, it's the thing I miss most."
The challenges were many. "I thought a Zoom class quite impossible" says third grade 3 teacher Sabina Yasmeen, who lost whatever confidence she had in her IT skills after trying Zoom for the first time. "Every single day was a challenge for me - I was learning like a toddler."
It wasn't just teachers who struggled with the technology. Students and parents had to learn new skills too. "Some of the parents told us that they don't have laptop and printer and some of them are simply not tech savvy," said Sabina Yesmin, a kindergarten-1 teacher.
"Each day I found a solution to the previous day's problem," says Ms. Yasmeen. Even when she got used to the technicalities of an online classroom, not being physically present in front of her students presented more challenges. How should she teach trigonometry over Zoom? A self prepared video and careful explanation meant that the end her students all learned how to draw and measure angles - "My spare whiteboard worked as a treasure for me."
Teachers are keenly aware of the diversity in human beings because they observe daily how students learn differently. Yet Ms. Yasmeen, like other teachers was surprised when some students who were average performers in the traditional classroom were learning better online. "Perhaps it is because they are in a more comfortable setting, at home," said Afrin Shahid, a kindergarten-2 teacher.
The comfort of being home, though, raised another challenge: "Parents who want their child to get all the answers right so they keep prompting them rather than letting them learn for themselves." said nursery teacher Salma Jahan.
But learning in the home is also an opportunity for parents to observe class in a way they aren't usually able to. "I was able to see how hardworking the teachers are," gushed the parents of a first grader. "I couldn't have imagined how beautifully 'Unit of Inquiry' classes were taken."
With the physical classroom being replaced by a virtual one, teachers are making an extra effort to keep a human touch to their lessons.
Grade 1 teacher Roksana Akhter said she didn't want to lose the laughter and spontaneous conversations that her physical class enjoyed. "That's why her Zoom classes include yoga to soft music, and conversations about daily life.
Teachers also try to build camaraderie between the students by celebrating birthdays and special occasions. Tanjila Habib said her students celebrated Pahela Boishakh, the Bengali New Year, by making handicrafts from reused household items.
The fifth grade teachers had a particularly challenging job, as their International Baccalaureate students were gearing to up for the major exhibition at the end of the year. But they, too managed to find a solution online. "We have played music, cracked jokes, exchanged general knowledge questions and even held a group presentation," says Shama Ahmad, a Grade 5 teacher.
There is certainly no place like a physical classroom, but it turns out the online classroom has vast possibilities. AKS, Dhaka teachers learned that this semester.
Ms. Yasmeen says her motto through the whole process has been: "Don't limit your challenges. Challenge your limits."
Author: Naushad Ali Husein
Photos (top to bottom):
- Roksana Akhter, Grade 1 teacher
- Tanjila Habib, teacher
- Anjum Ara, Grade 5 teacher