Navigating the World of Virtual Learning in Lockdown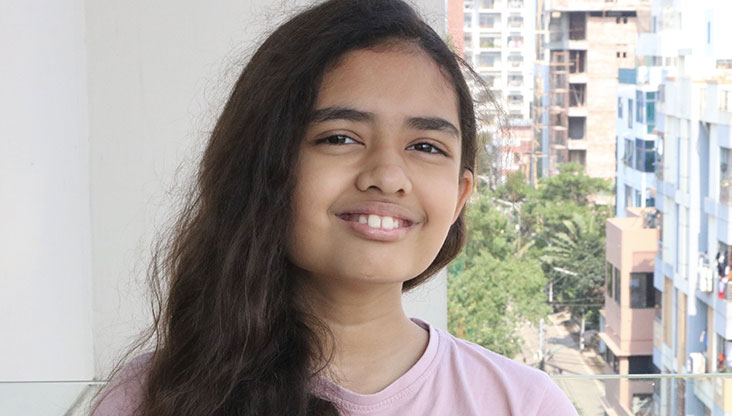 UNESCO has reported that currently more than1.2 billion children in 186 countries have been affected by school closures due to the Covid-19 pandemic.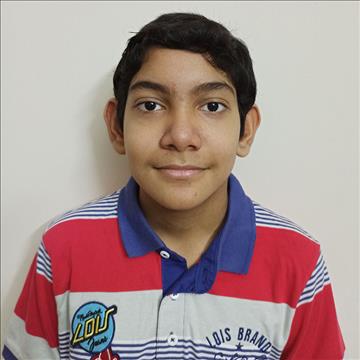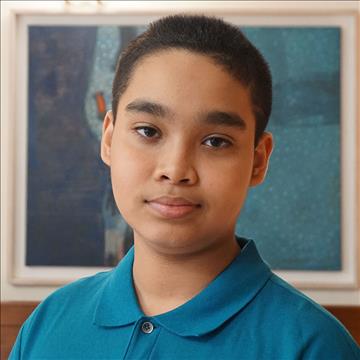 Through videoconference classes, assigned written exercises and self-study, teachers are trying to reduce the effects of national lockdowns on their students' growth and development.
Across the globe, teachers are working hard to provide a support system for parents and a semblance of routine for their students.
The pandemic has demonstrated how important technology can be in times of change and uncertainty. We caught up with a few grade 4 and 5 students from the Aga Khan School in Dhaka, Bangladesh, to see how they are adjusting to their new normal and navigating themselves through the world of virtual learning.
"When we started online classes I was a bit confused about how to use Google classrooms and some other apps and programmes. But then our teachers gave us guides which were very helpful. I am getting better and better every day. Sometimes I have internet problems but I found a solution - I opened up a personal hotspot on a mobile phone! My parents and the teachers are trying to make this situation comfortable and easy for us. They are helping us to create good memories from our challenges. This inspires me for the future, we can turn problems into solutions."
Shahria Afrin Sasha, grade 4 student
"Most of us use technology in our daily life and through these online classes I have been starting to get more comfortable with my zoom calls and technology generally. If more difficult things happen in life, I know that these learnings will help us to pass through those times."
Zaria Musarrat Parijaat, grade 4 student
"We are doing all of our normal classes such as Maths, English etc. I have been enjoying all subjects, but I am enjoying our Unit of Inquiry (UOI) the most. We are learning about natural disasters. My favourite was when we had presented our learning through an online chart.
Mohammed Siamul Haque, grade 5 student
"The online classes have improved my IT skills. It took a few days to get used to, but I soon found it all quite interesting and exciting. My education is undisturbed – I feel good about that."
Shahdin Sakir, grade 5 student
"Working at home can help us to do our work much more comfortably with reduced distractions - we get more time to finish our work calmly, we can do it faster with less errors. We can share our documents online and our teachers and friends can edit and share their ideas instantly on the documents – helping us to create better work."
Zunayra Binte Nawaj, grade 4 student
"The experience of my online Zoom class is fabulous! I am delighted to see my teachers and my joyful friends every day, and it is helping me study instead of not doing anything at home. It is innovative, exciting, very easy to use and I am able to do many activities through the online classes."
Zavier Huq, grade 5 student
"I think online schooling is interesting because it is a new experience for us, it's great to see our friend's faces and get to know how they're doing. My friends and I couldn't continue our exhibition in school, so our group has decided to discuss our plans through scheduled Zoom calls where we present our work on 'Taking Action'. We are receiving lots of updates on our studies and are preparing for the next grade – thanks to all the teachers for their hard work."
Zaina Anis, grade 5 student
The integration of technology into family life is creating a new level of digital literacy, which students - with the guidance of their teachers - are embracing with hope and optimism. Covid-19 has forced people to reimagine how engaging and holistic learning experiences can be delivered to students. While it still presents its challenges, distance education is an opportunity to create new, impactful and creative modes of learning through the optimisation of technology.
Photos (top to bottom):
Zaina Anis - Grade 5 student (Photo credit: Farjana Mobin)
Mohammed Siamul Haque - Grade 5 student (Photo credit: Amira Haque)
Zavier Huque - Grade 5 student (Photo credit: Mohammad Enamul Huque)