The Aga Khan School, Dhaka Celebrates Graduation Virtually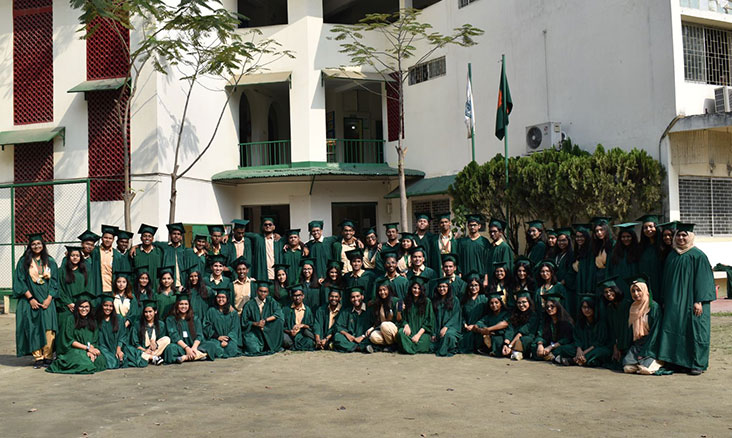 The Graduation Ceremony of The Aga Khan School, Dhaka, for the Academic Year 2019-20, was held on Saturday, 8th August 2020.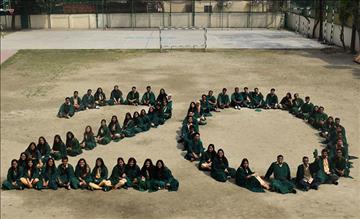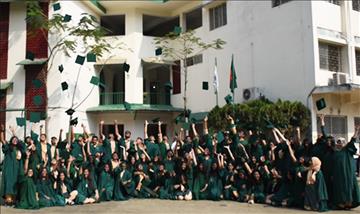 The event, which was held virtually due to the COVID-19 pandemic, celebrated the success and resilience of the 67 graduating students.
Dr. Dale Taylor, Principal, in her address to the graduates recognized that while the COVID-19 pandemic had affected society in many detrimental ways, the resilience of the graduates in the face of adversity would serve them well in the future. She further noted that their education had given the graduates perseverance, fortitude and determination, which, along with their resilience, would help them to achieve success, even in difficult circumstances.
Guest Speaker Runa Khan, Executive Director and Founder of Friendship, a non-profit organization that works with vulnerable and remote communities in Bangladesh, congratulated the graduates and motivated them to pursue their dreams with determination and courage, but without compromising their values. She urged them to derive strength from the people who believe in them, as well as to show humility and be open to learning from every aspect of life.
Amyn Saleh, Chairman of the Aga Khan Education Service, Bangladesh, acknowledged the graduates for their perseverance and tenacity during these unprecedented times, and encouraged them to make use of the knowledge, attitudes and values they possessed to thrive in a complex, dynamic and diverse world. He also advised them to show commitment to service, to openly embrace pluralism and diversity, and to be ethical leaders as they strive to tackle the grave challenges of their generation, including climate change and social injustice.
Along with the graduation speeches, the virtual ceremony included special messages for the graduating class from popular Bangladeshi musicians and alumni of the School, a performance from their juniors, and a tribute video recognizing the contribution the Class of 2020 to the School.
Operating for over thirty years, The Aga Khan School in Dhaka is considered one of the top-performing English medium schools in Dhaka and is also authorized to offer the International Baccalaureate Primary Years Programme (PYP) and Diploma Programme (DP), along with the Cambridge IGCSE and A Levels.
Congratulations to:

Abdullah An-Nooh Ismail - Abedur Rahman - Abiaz Hossain - Ahmed Aleef Afsary - Aiman Saad Hamid - Aiyan Raaid - Anika Rahman - Anika Tabashum Oishi - Athai Ariana Hossain - Aziza Anjum - Fabia Masud - Faizan Yameen Ahmed - Farasha Shamma Yussouf - Fardeen Rahman - Farhat Mashir Hossain - Fariha Tasneem Gawhar - Farzan Naweed Mirza - Farzana Haque - Farzin Ahmed - Fuad Al Sabit - Haseen Hamid - Inara Salim - Mahdiyah Naim Murad - Mashiyat Nayeem - Masiat Mohammad Momshad - Masiha Rahim - MD Fahmidul Islam Towfi - Md. Abeed-Ul Mohaimin - Md. Ajmain Mahtab - Moonzarin Khan - Munif Labib - Nafis Mahbub Rahman - Nanziba Tazriar Rahman - Naomee Rakib - Nayema Niaz Khan - Naziah Rahman - Nuhan Imad - Nusaiba Islam - Raanya Siddiqui - Rafsan Rahman Raayan - Ramisa Huda - Ramisa Mustafa - Rizwan Rashid - Roshni Munir Matani - Rynak Rahmat - Saadia Ahsan Tasneem - Saamin Bin Iqbal - Saera Mahmud - Saiyeda Humayara Maisha - Sajid Ahmed Chowdhury - Samadhi Sachinthya Kuda Udage - Samia Naushin - Samin Sabah Islam - Samin Sharar Nafi - Shahara Huda Bhuiyan - Sharmistha Talukder - Sumaiya Mirza - Sumaiya Murshed - Syeda Zaima Abrar - Syeed Mikdad Rahman - Takrim Chowdhury Ayan - Talha Islam Nafim - Tanzim Mayaz - Tashfia Islam Khan - Tasin Tayeba Khan - Tasmia Zuayria Zaman - Zaber Raiyan Choudhury
Photo credit: Taieba Farhim Azad, Grade 11, Aga Khan School, Dhaka
Note: all photos were taken in February 2020