A Night of Talent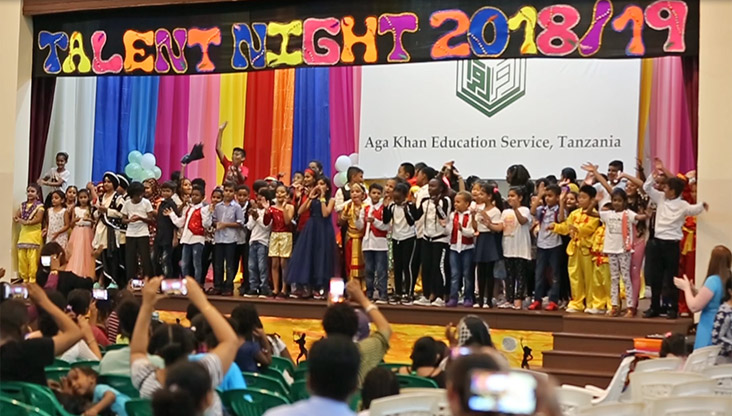 The Aga Khan Primary School (AKPS) held a school-wide Talent Night on 1st March 2019 in Dar es Salaam, Tanzania.
This was the first event for the school and was a collaborative initiative between AKPS students, parents and the staff, in an endeavour to showcase talents of the students. Parents worked alongside their children and the staff to prepare their children for the night. This involved rehearsals, costumes, props and managing schedules for rehearsals during weekends.
AKPS decided to revive the talent show theme with the aim of enhancing the Arts as emphasised through the International Baccalaureate (IB) Primary Years Programme (PYP). The Creative Arts is a core part of the PYP curriculum and the School is working to create awareness of the future possibilities for children in the Arts field. The talent show is one of the events aimed at fostering artistic mediums of expression through Visual Arts, Music, Dance and Drama and others.
The event stood as a model to exhibit the outstanding quality of the AKPS student body and to ensure that they have a platform to showcase their talents.
Congratulations to all AKPS students, parents and teachers!