What motivates students to perform well? Fizza Rubab and Hanif Ali share their secrets to success.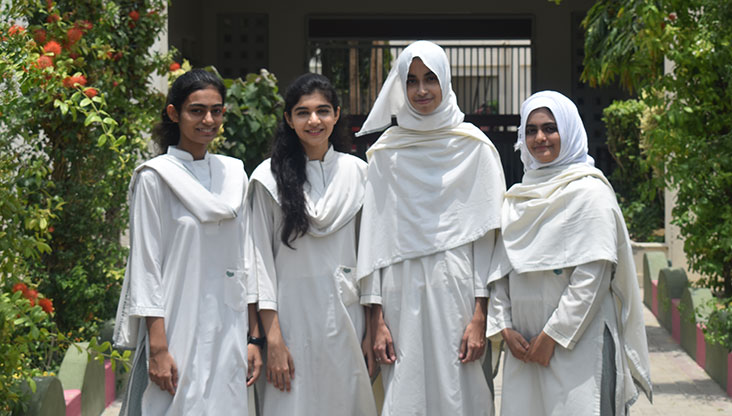 Academic excellence means different things for different people. For some, like Fizza Rubab from Karachi, it's is a matter of carrying forward the family tradition.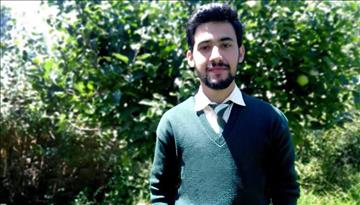 For others, such as Hanif Ali from Chitral, it's about his fascination for solving real-world problems. In both cases, the outcome is top positions in board examinations nationwide.
Each year, about 3,000 Aga Khan Education Service students across Pakistan sit for national secondary school board exams. Fizza and Hanif, both students from Aga Khan Higher Secondary School, Karachi, were among 14 students to secure top-three positions across different examination boards this year.
Despite their differing motivations, they share common mantras about success. First and foremost: sheer hard work. Fizza, who topped the overall Aga Khan University Education Board (AKU-EB) examinations and got the highest pre-engineering mark in Pakistan, said she studied for it like never before. "I watched interactive YouTube videos, sought extra help from my teachers, and utilized the vast library resources to delve into the concepts."
Fizza and Hanif both believe they did better because they were able to find enjoyment in their studies. "I believe that the key to succeeding in whatever you do is in keeping your passion and curiosity alive," says Hanif. He also sat the AKU-EB exams and came in at third position nationally, and scored second-best in pre-engineering after Fizza. "It can be different for everyone. For me, it was through integrating my studies with stuff outside of the curriculum to keep things interesting."
Fizza says she has an "intense love" for mathematics, and fascination for science, technology and innovation. "I am the first girl in my family to pursue engineering as a career."
School is not always easy and successful students develop ways to deal with stress. Hanif's favourite way is by avoiding it in the first place. "I try to handle things before the panic-monster arrives." Failing that, he tries to focus on the end goal and start chipping away at it.
Both students credit their school as an important factor in their success. "The teachers here are willing to go to great lengths to help their students do well," says Fizza. She says she found chemistry very difficult initially, but with lots of extra help from her teachers she eventually got a distinction in the subject.
"My inter-personal skills developed a lot during my years at AKHSS, Seenlasht," says Hanif. "I find myself doing a lot better at conveying my ideas and presenting myself than I used to."
Both Fizza and Hanif manage to balance their academic efforts with everyday life beyond the books. "I play badminton and basketball. I spend time with my grandparents, and I read books. I sometimes sketch for fun and keep myself updated with the technology world through internet."
Hanif describes himself as a tech enthusiast and a hobbyist programmer, and writes for online publications. "Moreover, I like to help and work with people around me. Networking with people helps me break free from the drudgery of daily life."