Distance Learning for Pre-Schoolers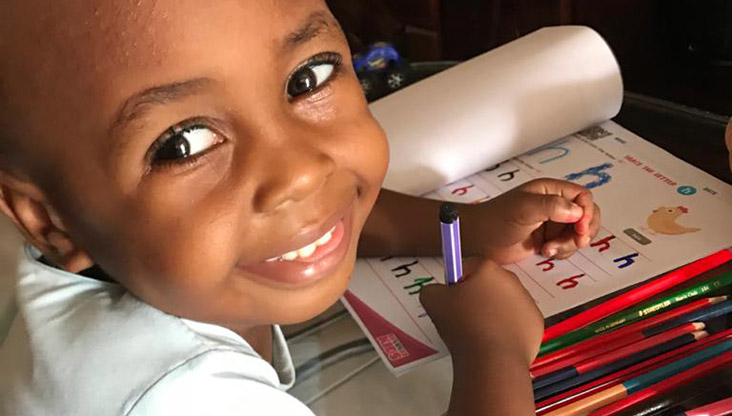 It was a bright sunny Friday morning.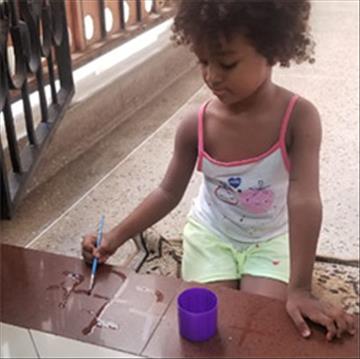 Aga Khan Nursery School, Mombasa (AKNSM) teachers were busy supporting the learning of active three, four and five-year olds, as well as practicing for the School Musical Play which was to take place on the 3rd of April 2020 when an urgent message came - there will be no school until further notice due to the COVID-19 pandemic.
Amid shock and anxiety, the school management and teachers held an urgent meeting on how to make learning possible at home. The head teacher of the school, Mrs. Gokrani encouraged every teacher to think out of the box and come up with ideas that would help preschoolers learn in their homes.
This started a very exciting journey both for the administration and the teachers. Collectively the team came up with different strategies to enable learning to continue away from the Nursery School building and without the physical presence of trained teachers. "I was amazed at the teachers' enthusiasm in tackling with this new and challenging, yet exciting, experience as we started the home learning," said Mrs. Gokrani. "It has dramatically changed our thinking on teaching and learning. All teachers have proved to be very creative and up to the task."
Teachers started by sending home worksheets and in no time had created small video clips to engage children and explain new concepts and, by the third week, had become experts in 'zoom' learning. Children were very excited to see their peers as well as their teachers on screen. A lot of animated chit chatting could be heard as children shared what they had been doing at home.
Parents enthusiastically supported the online learning programme but, just like teachers and their children, are challenged by the new reality of home learning. Some parents concluded that they now have a better appreciation of what happens in the regular classrooms.
"As the head of the school I am very proud of my teachers. Distance learning has challenged us to be innovative and creative in seeking online resources, promoting active learning and shaping children's educational prospects positively." said Mrs. Gokrani.