Mangrove Planting Day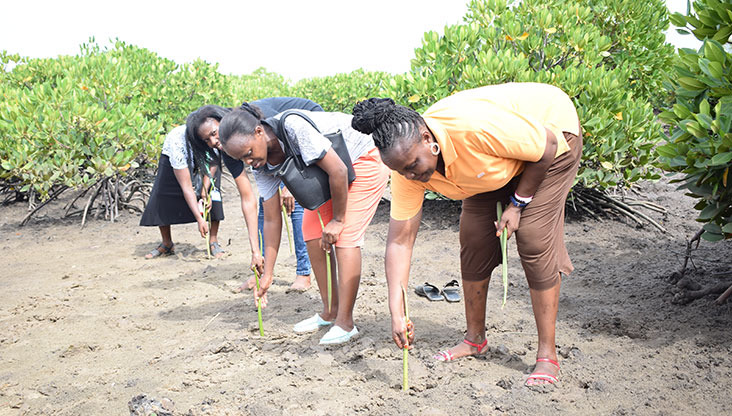 The sun shone brightly on the morning of February 29th 2020 at a place called Tudor Creek. It was here the staff of the Aga Khan Nursery School Mombasa in Kenya, took action to protect their environment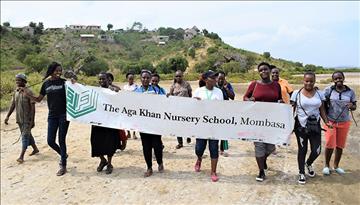 The sun shone brightly on the morning of February 29th 2020 at a place called Tudor Creek. It was here the staff of the Aga Khan Nursery School Mombasa in Kenya, took action to protect their environment.
"We have always been involved in saving the environment by taking our students for beach cleaning and planting trees in our school, but on this day we decided to go out to the community and sensitize to them on the importance of saving the environment," said Elizabeth Adhuno, Deputy Head Teacher.
She went on to explain, "As Mombasa is an island, there are a lot of mangrove trees growing around the sea shore but sad to say, they are under threat due to climate change, pollution and also local destruction. The Aga Khan Hospital Mombasa had the 'Mangrove Tree Planting' day and they invited us to partner with them in this noble cause."

"It was amazing to learn how mangrove trees are important ecosystems that support the planet and people in unique ways. The indigenous people and the area elders were very appreciative. We were very excited to be part of this exercise" she said speaking for all the staff of the Nursery.