Working Together: Government School Principals visit the Aga Khan Lycée, Khorog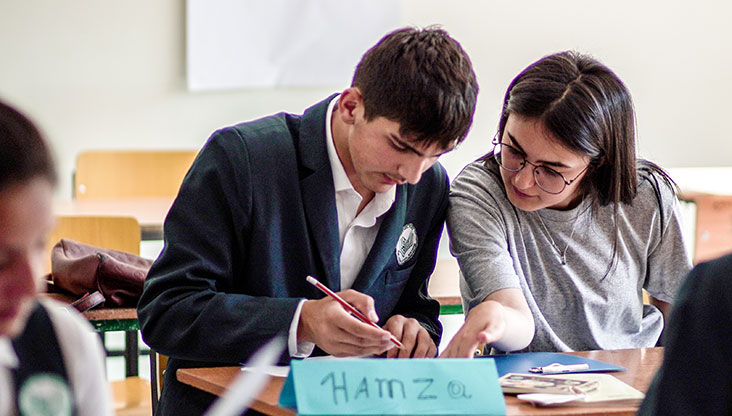 As part of the AKDN's ongoing efforts to promote the sharing of best practices and enhancing the delivery of high-quality education in government schools, 41 government school principals visited the Aga Khan Lycée [managed by the Aga Khan Education Services (AKES)] in Khorog, Tajikistan in October 2020.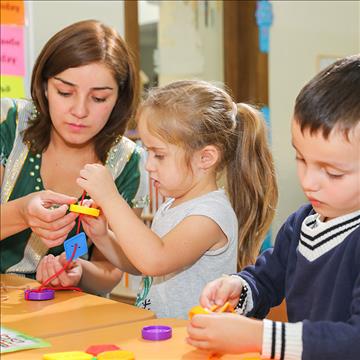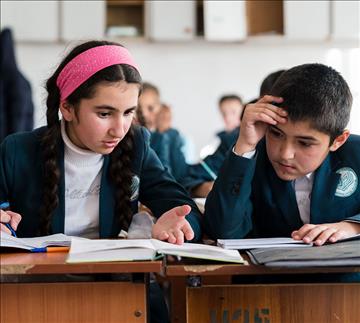 The visit was organised by the Aga Khan Foundation (AKF) in Tajikistan and the Branch of the Republican Institute of Professional Development of Educators in Gorno-Badakhshan Autonomous Oblast (GBAO). The principals represented the 41 sub-districts of GBAO.
During the visit, the principals observed best practices in a range of areas including management, teaching, facilities maintenance and professional development. They also visited the Early Childhood Development Centre and the Learning Resource Centre for staff and students.
AKF's Senior Program Officer for Education, Sherali Saidoshurov, highlighted that: "The exposure visit was intended to provide an opportunity for school principals from AKF-supported schools to learn from the best practices and experiences of the Aga Khan Lycée, as well as provide feedback and share their ideas. Interaction with the staff allowed the principals to see practical examples of high-quality teaching…and interaction between the teachers and students. I strongly believe that this visit will make big changes in the viewpoints and experiences of the principals, and will impact teaching and learning in their schools."
The visiting principals were impressed by the presentations from the Aga Khan Lycée management team. They were keen to learn about the school's wide use of new technologies and their approach to improving outcomes in sciences, mathematics, and information technology within the three language mediums (Tajik, Russian, and English). The principals also recognised and admired the school's student centred approach.
Zuloby Mamadfozilov, CEO of AKES Tajikistan and Kyrgyz Republic, shared his thoughts on the visit. "It is always important for educators, especially school leaders to receive opportunities to collaborate, get exposure to best practices, learn from their peers in a real and relevant context and take away new ideas to initiate in their own settings. Such exposure visits are important for leaders from remote, isolated areas as they provide a sense of connection and a wider professional learning community. AKES is proud to share best practices, facilitate professional dialogue and contribute to the improvement of the quality of education in the region."
Photos (top to bottom):
- Teacher at the Aga Khan Lycée supports a student during a lesson (photo taken prior to COVID-19)

- The school's Early Childhood Development Centre supports children to develop holistically in an enjoyable and child friendly learning environment (photo taken prior to COVID-19)
- Students at the Aga Khan Lycée working together during a lesson (photo taken prior to COVID-19)