Aga Khan School, Mundra adds Senior Secondary section (Grades 11 and 12)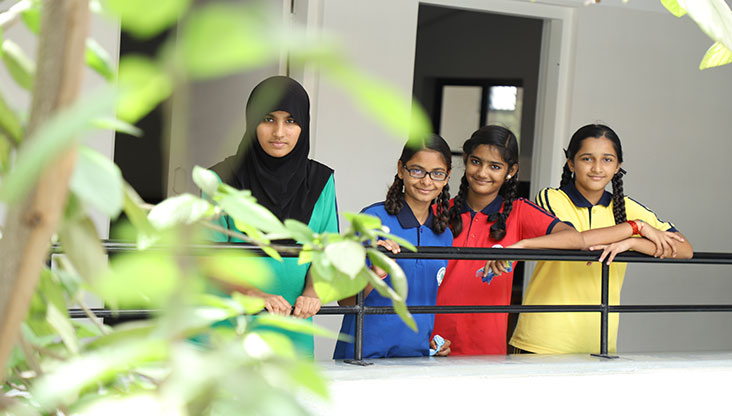 With the aim of increasing educational opportunities for students in Gujarat, the Aga Khan School, Mundra (AKSM) achieved affiliation with the Central Board of Secondary Education (CBSE) in October 2020 to offer higher secondary education. As a result, students will now be able to seamlessly transition from pre-primary to higher secondary in their own town.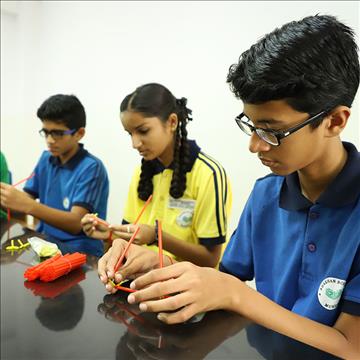 Tracing its roots to 1905 as a Gujarati-medium primary school affiliated with the Gujarat State Board, AKSM (owned by the Aga Khan Education Service, India (AKESI)) has a long and rich history filled with stories of success, progress, excellence and inspiration. The school prides itself on providing holistic education that goes beyond the boundaries of the classrooms. During its journey, the school had transitioned into an English-medium school and expanded to offer pre-primary to Grade 10, in line with the emergent needs of the time. In 2018, AKSM transitioned from the Gujarat State Board into a national curriculum CBSE school and produced excellent results for the first cohort the following year. In addition to a 100% pass rate, the top student achieved 98%, whilst more than half of students scored more than 90% in at least one subject. Along the way, the school has also won more than a dozen awards, which included ranking first (amongst 1,600 schools) by the India Didactics Association (IDA) in 2019 for taking "Exemplary Initiative Towards Faculty Development." Additionally, the EducationWorld India School Ranking system ranked AKSM as the second "Best Co-ed School" of the Kutch District in 2019 and 2020 and first for "Extra Ordinary Leadership", amongst many other awards. AKSM has recently received its affiliation to offer higher secondary for Grades 11 and 12 students in Science and Commerce.
Previously, after completion of Grade 10, many students would migrate to urban areas such as Ahmedabad, Baroda or Rajkot to access quality higher secondary education. This option is not favoured by parents and students due to concerns about accommodation, safety and travel. Now, with the availability of Grades 11 and 12 in Mundra, students are able to continue their pursuit of higher education at their own school.
The expansion to Grades 11 and 12 has been a long-cherished dream of parents, students, teachers and school management. AKSM is proud to offer a quality educational experience that focuses on 21st century knowledge, skills, attitudes and values from pre-primary to Grade 12 (K-12). The school also encourages a strong partnership with parents. Parent, Ms. Balluwala Rukhsa Yunusbhai shared, "Teachers and parents collaborate on all matters regarding a child's education. AKSM engages us by sharing information and involving us in all activities. The teachers and management care for the students and treat the parents with great respect."
Mr. Krishan Yadav, Teacher of Economics at AKSM commented, "By offering higher secondary classes at AKSM, students will be able to experience a well-rounded education, focussing on high academic achievement and 21st century skills to develop the leaders of tomorrow".
Through such initiatives, it is hoped that AKESI will help to support students with access to quality education from pre-primary all the way to the end of higher secondary, close to their homes.
Photos (top to bottom):
- Offering higher secondary education has been a long-cherished dream of the school community, and students will now be able to complete their education in their own town (photo taken prior to COVID-19).
- The school is proud to offer a quality educational experience that focuses on 21st century knowledge, skills, attitudes and values from pre-primary to Grade 12 (photo taken prior to COVID-19).