The Aga Khan Mzizima Secondary School, Dar es Salaam's Class of 2022 receive best IB results to date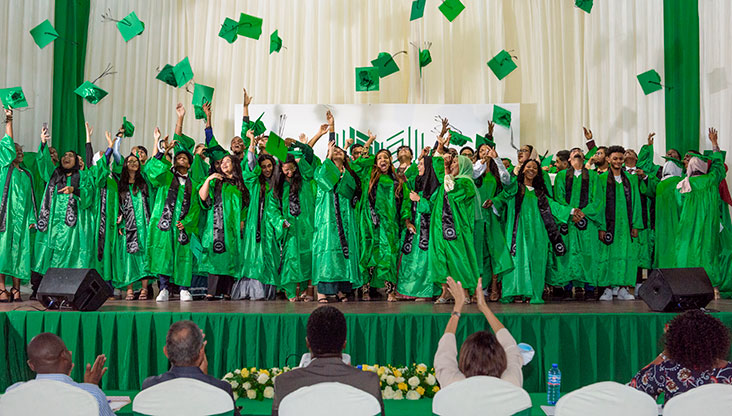 The Aga Khan Mzizima Secondary School, Dar es Salaam's Class of 2022 achieved the school's best results ever in the International Baccalaureate (IB) Diploma Programme (DP).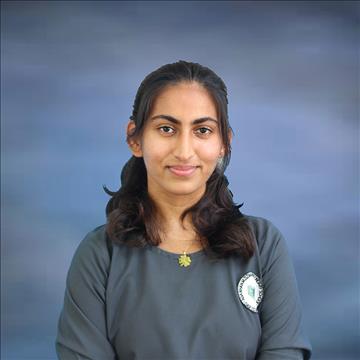 Despite the challenges associated with the COVID-19 pandemic leading to this cohort having to start their IB DP journeys online, the Class of 2022 were able to achieve an average score of 34.8, which is well above the IB global average of 32. This year's graduating class also had a greater number of students who scored an impressive 40+ points out of 45 compared to previous years, maintaining the school's 100% pass rate since 2020.
Although the IB DP is a rigorous programme, Ammatulah Ghor, one of the top performers in the cohort, said she appreciated the challenge and support her teachers provided as it will prepare her for university.
"I am glad to have chosen to do the rigorous yet revitalising IB DP at the Aga Khan Mzizima Secondary School, Dar es Salaam," Ammatulah said. "I was exposed to various cultures, perspectives and ideas that helped me develop into not only a balanced and self-driven student, but a better individual all together. Truthfully speaking the past two years haven't been all rainbows and ponies – I faced several challenges with time management and balancing all aspects of life. However, it also brought with it the opportunity to create enduring relationships, acquire a variety of interpersonal and technical skills, as well as staggering discoveries that fueled my passion to seek knowledge. I am looking forward to carrying the work ethic and critical thinking that the programme instilled in me as I pursue my areas of interest."
The Class of 2022 have been offered over $8.2million in scholarships to pursue various undergraduate degree programmes at renowned universities globally and locally, notably Cornell University, New York University, the University of Toronto, New York University Abu Dhabi, the University of Birmingham, Heriot-Watt University, Memorial University of Newfoundland and many more.
The Aga Khan Mzizima Secondary School, Dar es Salaam is proud of the Class of 2022 for their remarkable achievements and wishes the entire cohort the best of luck in all their future endeavours!