Kalanubhuti Art Festival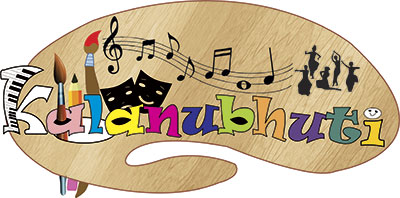 Which student doesn't like their art class? Fine arts, visual or performance art, all are part of the extra curriculum of any good school.
During October 17th-22nd this year, the Diamond Jubilee High School Mumbai held its very successful inaugural "Kalanubhuti" – a festival to celebrate the arts, including painting, drama, photography, singing, music and dance.
Over 220 students, teachers, parents and alumni from 8 different schools participated in the festival culminating in a special exhibition to showcase the art work created by the students. To challenge and extend the student's artistic talents, 115 students participated in ten competitions judged by well-known artists and industry professionals with inspiring results.
Professional artists were also invited to conduct photography, origami and calligraphy workshops. Other workshops included lantern making, glass and fabric painting.
Diamond Jubilee High School (ICSE) was established in 1947 and serves more than 1400 students. It offers an ICSE curriculum and multiple opportunities to explore and experience different aspects of learning for their overall development. As well as art, students engage in co-curricular activities such as football, karate, skating, dance and
Written by: Melissa Dsouza