Teachers – Our Beacons of Hope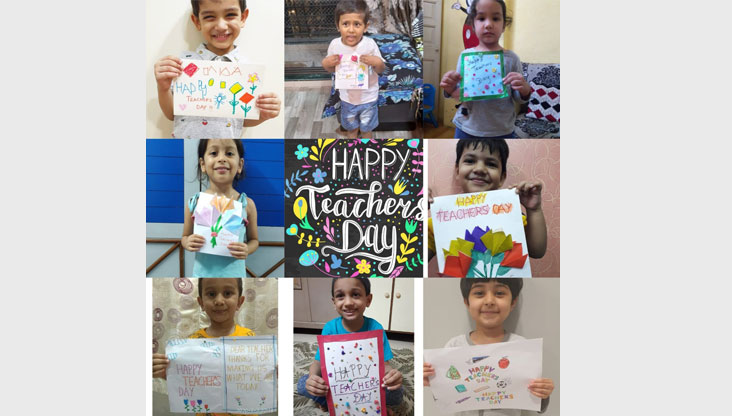 To mark the birth anniversary of India's second President, Dr Sarvepalli Radhakrishnan, every year on 5th September teachers are honoured for their service to society.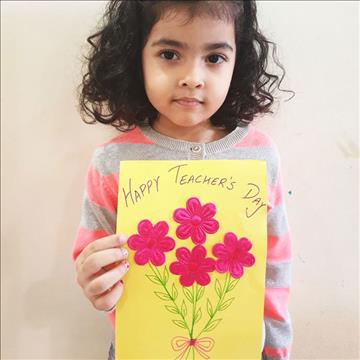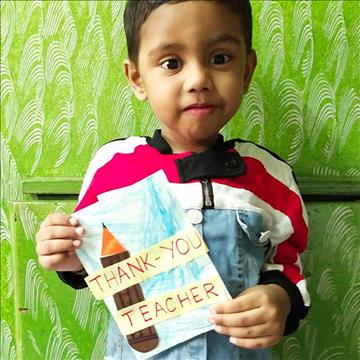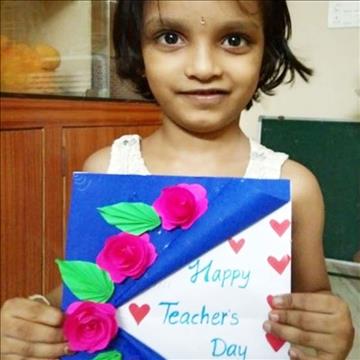 This year was no different - Teachers' Day was celebrated with much enthusiasm and virtually, amidst the pandemic. All eight schools and 19 preschools of the Aga Khan Education Service, India (AKES,I) held numerous activities and remote celebrations to appreciate the efforts made by teachers every day.
Our teachers have been beacons of hope during these uncertain times. They have constantly been learning and treading an uncharted path fraught with challenges, whilst experimenting with remote learning. With an iron-willed determination and a single-minded focus, these men and women who we are fortunate to call teachers have strived to do the best that they can for our students and wider school communities.
In the words of Shahista Khan, Head Girl, Diamond Jubilee High School for Girls, Mumbai, "The journey from the four walls of the classroom to learning on Zoom was made easy due to the selfless, consistent, endless and remarkable efforts of our teachers".
As part of the celebrations, teachers were awarded certificates such as: i) Commitment to Excellence, ii) Commitment to Loyalty, iii) Commitment to Innovation, iv) Lifetime Achievement and v) Promising Teacher. One of the awardees, Ms Nikhar Thobani, an English and Math teacher at Diamond Jubilee High School for Girls, Mumbai, said, "I feel extremely honoured and humbled to receive 'The Most Promising Teacher Award'. With this award, comes many responsibilities and commitments, which I promise to fulfil. Thank you for appreciating my hard work and giving me the opportunity to perform, learn and grow."
In the lead up to Teachers' Day, a communications campaign was run where student artwork and powerful stories about educationists were shared to instil the spirit of the day. This campaign culminated in the remote celebrations. Here are some examples of the festivities.
The Diamond Jubilee High School, Mumbai held a virtual celebration which began auspiciously with the school prayer and a special prayer for the teachers. Students addressed their teachers with heartfelt notes and a humorous drama titled Teachers on Zoom - an ode to all the challenges and mischief that their teachers face during virtual classes. The Vice Principal, Ms Taskeen Bhore, said, "The first-ever virtual teacher's day program organized by the Grade X students was a real treat for all the teachers. It made us feel so special…After months of teaching online, for once we were completely relaxed and at ease, not worried about how the online session would go!"
At the Aga Khan Preschools children dressed up in colourful attire and entertained their teachers with their talents in dance, yoga and music. Older students shared their words of gratitude with handmade cards.
Whilst words fall short in describing a teacher, it is best expressed in this proverb that says that "the teacher is like the candle, which consumes itself while lighting others".
At AKES,I we are proud of our torchbearers and are grateful for their selfless service in cultivating the minds of the future.
Photos (top to bottom):

- Pre-primary students from Diamond Jubilee High School, Mumbai with their Teachers' Day cards
- Teachers' Day card made by a student from Platinum Jubilee High School, Warangal
- Master Haider Lakdawala, pre-primary student with a card for his teacher
- Miss Sara Shaikh, pre-primary student from Diamond Jubilee High School, Mumbai with a card for her teacher