Dreaming of international glory, one fight at a time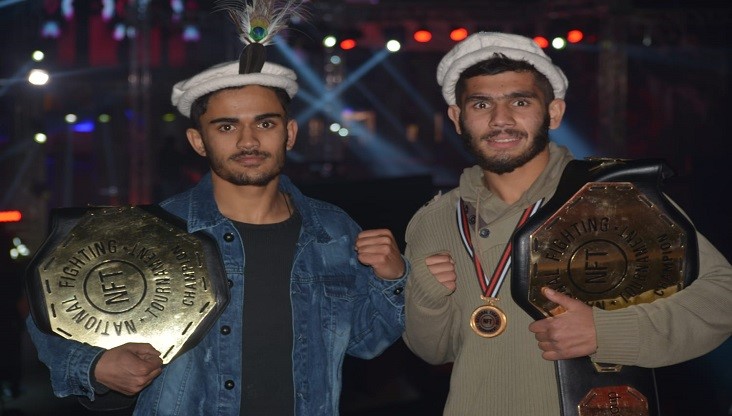 Jilbaz Khan, a Grade 11 student at Diamond Jubilee Model High School, Oshikandass in Gilgit-Baltistan, delighted his family, friends and fans of mixed martial arts by winning Pakistan's National Fighting Tournament in Lahore, Pakistan in December 2021.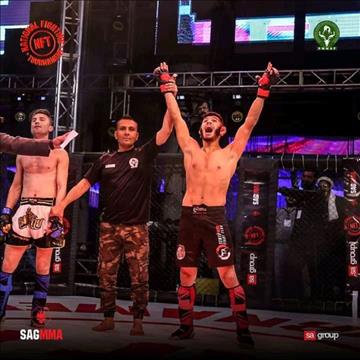 Dreaming of international glory, one fight at a time,
Jilbaz, who began playing the sport in 2018, represented his region of Gilgit-Baltistan in the tournament. He defeated opponents from Islamabad, Khyber Pakhtunkhwa and Balochistan and went on to win the championship in Lahore. The National Fighting Tournament is the biggest Pakistan Mixed Martial Arts Federation-approved MMA tournament in the country.
A keen and talented fighter, Jilbaz competed in his first fight in 2019 after just a year of training. Winning that tournament motivated him to work even harder at the sport. His inspiration was Saleem Sahab, an MMA fighter from his village who became Jilbaz's first trainer. After about six months of Sahab's coaching, Jilbaz joined a training club in Gilgit, which he still attends regularly. "I was overjoyed to be selected [for the tournament]," said Jilbaz, adding that competing nationally was a "dream".
Jilbaz's interest in the sport was sparked by watching martial arts tournaments online, and he later started following his favourite fighters on social media. He says the skill and confidence of the best fighters in the sport inspired him to train hard so he could eventually compete alongside them.
"I try to give 100% to the sport, bringing all my determination and commitment to the training and competitions," said Jilbaz. "I hope [to] one day be able to represent Pakistan internationally in the Ultimate Fighting Championship."
- Jilbaz, right, with a fellow fighter after winning the National Fighting Tournament in Lahore.
- Jilbaz, right, being declared the winner of the National Fighting Tournament in Lahore in December 2021.