14-year old Aga Khan Student develops an App that enables you to vote with your phone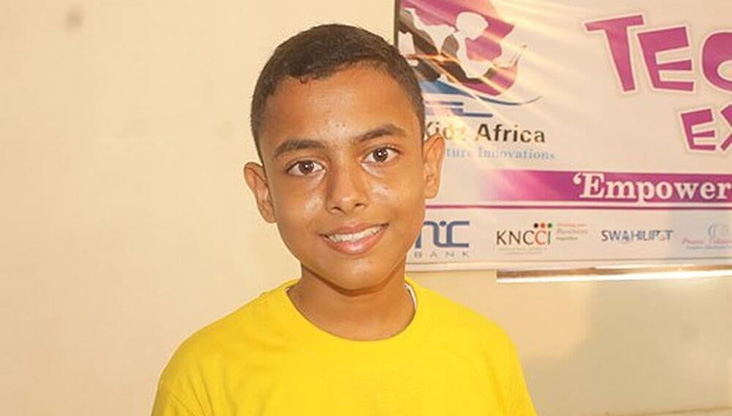 Ahmed Lukman, a Form 1 student at Aga Khan High School Mombasa, has come up with a way to solve the technology hitches that the IEBC (Independent Electoral and Boundaries Commission of Kenya) had during the past elections.
Ahmed Lukman developed a Voting App, which makes it possible for Kenyans to vote from wherever they are, using their phones. He joined Aga Khan Primary School Mombasa in 2009 in Standard 1.
The app uses fingerprint recognition and identification number to identify prospective voters. It also enables the voter to see real-time tallying of results for every candidate. When you log into the app, it welcomes you with an interface that has tabs for candidates' lists, voter information, polling station and the election date. If you select 'President', for example, it displays a list of all the candidates running for presidency, plus the number of votes each one has received so far at that particular time.
Ahmed believes his app will revolutionize the way elections are conducted in the future. While presenting his app at the Tech Kidz Expo 2017 held in Mombasa on September 30th he said: "I am showcasing the Voting App. This application will help people vote from wherever they are. It will curb rigging, and reduce time and energy experienced in the current voting process."
The young student has great dreams. He described them by saying: "After my high school, I want to go and work at the Silicon Valley in the USA. It is my dream. I would also be very happy if I meet Bill Gates."
The Aga Khan High School, Mombasa is a mixed day school offering the Kenya National Curriculum as well as the Cambridge IGCSE curriculum. The school is operated by the Aga Khan Education Services, Kenya and is open to students of all backgrounds.