One step at a time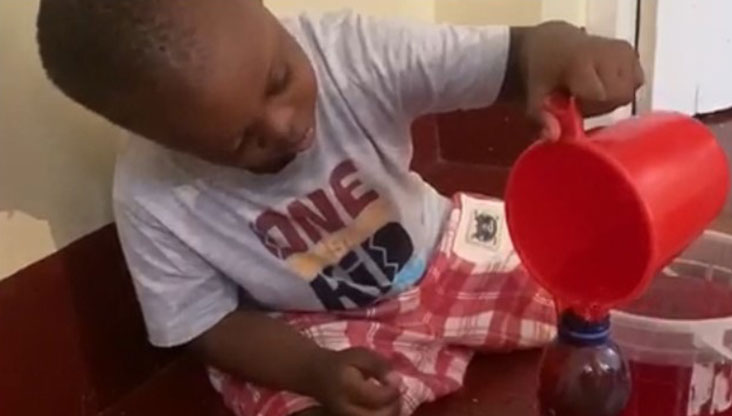 Teachers at Aga Khan Nursery School Mombasa make sure nobody is left behind, even in online classes.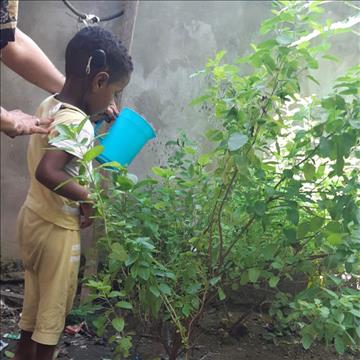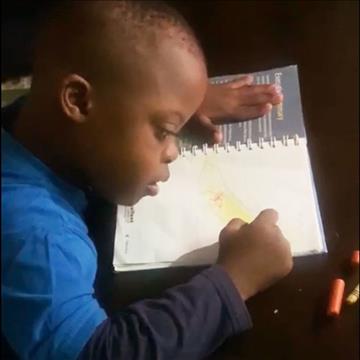 For Aga Khan Nursery School teacher Lydia Mwamburi, a good day in class is when her students sing along with her, and try to dance to the music.

"Education should cater to all the four domains of life, that is, intellectual, spiritual, physical and emotional," says Mwamburi. This holistic perception of education was formed from teaching special needs children.

Special needs children can lead lives that are as fulfilling and rich as any other children, but educators play a key part in making that happen. "The teacher's role is to identify the gifts and talents in a child and nurture them in order to develop self-reliance," says Mwamburi.
For Mwamburi, the calling to play that role came from a very personal experience with a special needs child—her son.
"When he was three years old, I realised he had no speech," says Mwamburi. "When we took him outside to play with other children, he would play alone."

Friends told her that the child might learn eventually, but after another six months, Mwamburi realized something could be wrong. An assessment at the state-run Education Assessment Resource Centre told her that he was autistic. "They said that he may never talk. So, I asked myself, what can I do?"

Mwamburi quit her job at an insurance company, and became a teacher. She ensured that her son got all the help he could, and he eventually learned to communicate effectively.

Years later, when she joined the Aga Khan Nursery School, she still felt a commitment to special needs students. Seeing that several students needed the extra care, Mwamburi approached the administration with a plan. The head teacher Rosmina Gokrani and the deputy head teacher Elizabeth Adhuno threw in their support, and two years later, in September 2019, the program was up and running.

In addition to their regular classes, each special needs student got half an hour of 1-on-1 time with Mwamburi and her colleague Shadya Shebe, when they would focus on individual needs.

In March 2020 classes around the world were forced to go online due to Covid-19. "When you bring your child [to school], you have that full confidence your child will be taken care of and everything will be okay. But from home I needed the parents' help." Special needs classes were impossible without the active participation of parents.

Mwamburi would demonstrate to the parents through simple tasks, such as piling up blocks, or buttoning a shirt, what the needs of child were, and how to address them. "Every child has their own needs."

As a teacher she uses specific techniques to help learning, like blowing a balloon to strengthen the muscles children use for speaking, or adjusting their diet to help a student stay calm and focused.

Progress can be slow, but repetition and patience usually pay off. And when the results come through, it can be doubly rewarding for everybody involved.

One of her students with Downs Syndrome did not have any speech. She told the child's parents to let her chew bubble gum to strengthen her oral muscles. She also did singing exercises with the student, facing her as she demonstrated how the mouth moved to make each sound.

The first time this child said the word "mama" is one of the most memorable in her career as a teacher. "The mother was so happy!"

"With special needs children, whatever they do, even if it's very small, it's very important for the parent."

Things don't always go as planned. In one exercise that was designed to help develop concentration, the child was asked to fill water in one container from another. But the water spilt, making a mess on the floor. Myamburi repeated the exercise, with colour in the water. This time it worked much better because the child could see the water.

"When the children recognize their teachers in a video and do the activities that you have shown them, it blows your mind," says Mwamburi.

Mwamburi is also currently pursuing a college diploma in special needs education.
"I am glad that [The Aga Khan Nursery School, Mombasa] have embraced special needs, and I hope they continue to do so. I don't want any child that is brought to Aga Khan Nursery School to be left out."
Author: Naushad Ali Husein