Aga Khan Football Team Shines at Tournament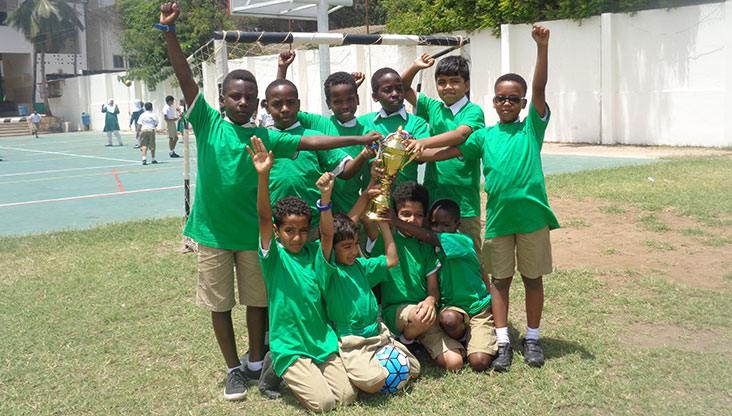 The Aga Khan Primary School (AKPS) under 9 and 11 boys participated in the Magnet Sports for All Star Tournament that was held at Jakaya Kikwete Youth Park in Dar es Salaam on 20th October 2018.
The teams displayed fantastic soccer skills which enabled the under 11 boys to emerge third runner's up and under 9 boys emerged the champion of their age category. Mudathir Haikal, a grade four student, was selected the best player of the tournament.
Congratulations AKPS!