Students emerge Regional Winners in Global Cambridge Competition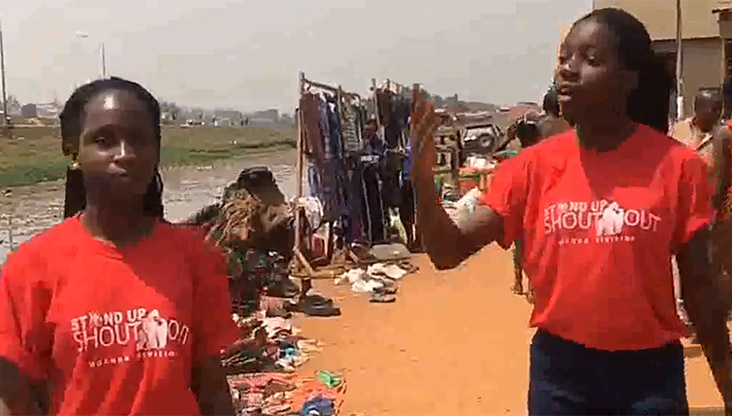 Five student who shot a three-minute video to inspire their peers were rewarded for their efforts. Students of Aga Khan High School Kampala (AKHSK) emerged winners at the National and Regional levels (Sub-Sahara Africa) during the British Council 'Your World' global competition.
"YOUR WORLD COMPETITION" ON POLLUTION FROM AGA KHAN HIGH SCHOOL 2018 from MOSES MUSANA on Vimeo.
This fall, the British Council launched it's annual 'Your World' competition for all Cambridge curriculum schools. Around the world, students aged 14-17 had the opportunity to create a video submission to showcase issues that have been identified in their lives and their communities. This year's theme was the Natural Environment.
The AKHSK students choose pollution as their specific theme and investigated the Northern Bypass landfill near Kitezi – a suburb in Kampala where the city disposes its trash. Students worked together in teams to submit a video highlighting issues relating to this site as well as solutions, where they explored concepts such as green power, rainwater harvesting, recycling, and waste management.
In today's world of technology, students used their smart phones to capture video footage which was later edited themselves. The competition was designed to engage students creatively through a learning project. "This is an excellent chance for students to use and hone their creative skills, alongside academic learning," said Cambridge.
Along the way, the students were well supported by teachers and parents who were extremely encouraging. To celebrate this accomplishment, the British Council Country Director is scheduled to present the Regional trophy to the Aga Khan High School, Kampala later this year.
Congratulations to all our students for a job well done!
What's new
Aga Khan High School, Kampala National Winner of the "Your World Competition"
24 January 2020 | SUCCESS STORY
The Aga Khan High School, Kampala once again emerged triumphant as the overall national winner of the British Council, East Africa Arts Programme "Your World Competition" (2018/2019), for their video 'Healthy Bodies, Healthy Minds'.
[ Read ]
---
IN THE MEDIA: Aga Khan High School hosts 4th Model UN
08 November 2018 | SUCCESS STORY
The Aga Khan High School has hosted the 4th Model United Nations Debate aimed at grooming students to be excellent researchers, public speakers and debaters as well as inculcating them with strong leadership and writing skills.
[ Read ]
---
Aga Khan High School Celebrates IB Diploma Programme Graduation
15 June 2018 | SUCCESS STORY
On 25th May, 2018, the Aga Khan High School, International Section, held its annual International Baccalaureate Diploma Programme graduation ceremony at the Serena Hotel in Kampala.
[ Read ]
---