Aga Khan Nursery School, Mombasa Reading Month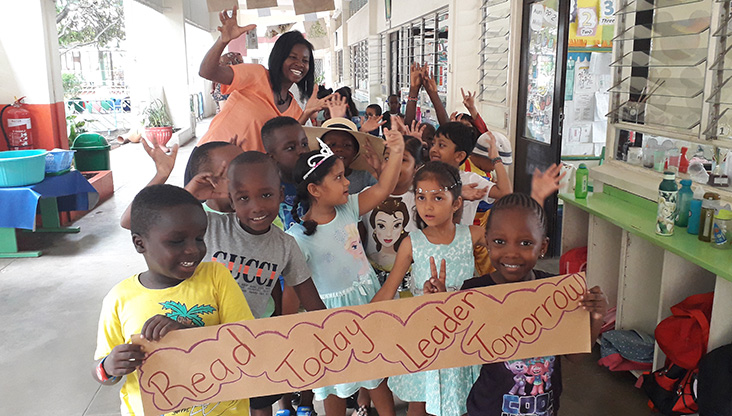 Appreciating books and reading stories from a very early age is vital in the development of children.
It helps with their ability to understand words and use their imagination and creative skills. As well, it promotes the value and pleasure of reading throughout school and into the future.
Every year in the month of February, Aga Khan Nursery School, Mombasa (AKNSM) holds a fun-focused reading month. During this time, learners are exposed to different activities from a spelling bee, to a pajama reading day, buddy reading sessions, reading to the community and creating books. It's all about enhancing reading skills and encouraging children to enjoy their reading. "I have seen the results of Reading Month," says Elizabeth Adhuno, Deputy Head Teacher of AKNSM. "It builds learner's self -esteem, helps them take risks when they write their own stories, extends their concentration span and, of course, develops their reading skills."
The highlight of Reading Month this year was Book Exhibition Day when story books made by children, were displayed for parents to view. Longhorn Publishers sponsored the grand event and made the tough decisions about who received the first, second and third prizes in different categories. Teachers weren't left out with each creating a class room door poster and prizes awarded for the best three. Participation and creativity was the order of the day.