Aga Khan Academy, Nairobi - Junior School students support communities impacted by natural disasters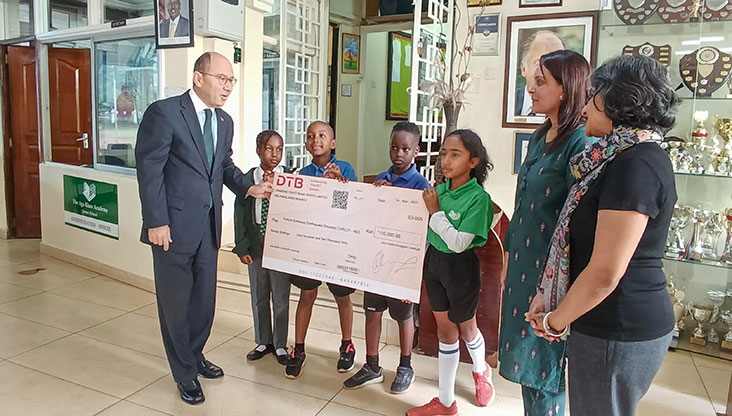 Parents, students and staff at the Aga Khan Academy (AKA), Nairobi - Junior School recently came together to donate dried food items and raise funds to support communities in Kenya and Turkey, respectively, affected by the natural calamities that have impacted the two countries.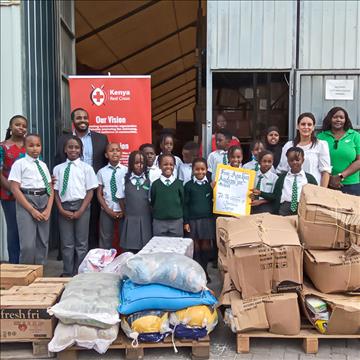 In Kenya, drought has been ongoing, particularly in northern Kenya, which is projected to leave roughly 5.4 million people without adequate access to food and water between March and June of this year, according to the International Rescue Committee. Currently, Kenya has experienced three severe droughts in the last decade, with the current drought being the longest and most severe the country has experienced. Whereas in Turkey, recent earthquakes have left 1.5 million people homeless, according to the United Nations.
To support the drought-impacted communities, Grade 5 Homeroom Teacher Mrs Nadia Janmohamed led a food drive from 8-24 March at AKA, Nairobi - Junior School to collect dried food items. The school also received support from the Kenya Red Cross Society to facilitate the distribution of these items, which included maize flour, sugar, salt, rice, cooking oil, various biscuits, long-life milk, juices and much more.
"I feel like we are really helping the people in northern Kenya, and other schools should also try out such opportunities to help the community," said Grade 5 student Felix Rukwaro.
To support those in Turkey, AKA, Nairobi - Junior School organised an ice cream sale to collect funds for the earthquake relief fund. The funds received from the ice cream sale were presented to the Turkish Ambassador for Kenya His Excellency Subutay Yüksel, who visited the school and interacted with the students.
"The children enjoyed the ice creams and were happy to contribute their money to such a good cause," said Grade 2 Homeroom Teacher Dorcas Kisilu.
Turkish Ambassador for Kenya His Excellency Subutay Yüksel receiving the funds raised from the ice cream sale

AKA, Nairobi - Junior School students at the Kenya Red Cross Society