Students from the Sultan Mahomed Shah Aga Khan School, Karachi receive special mention in an international science competition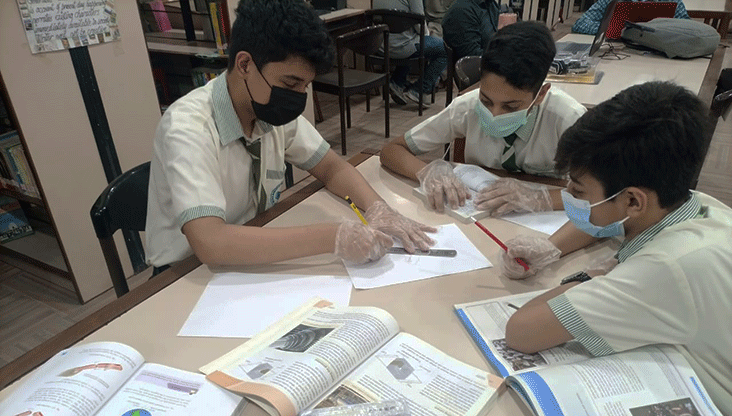 Four young inventors from the Sultan Mahomed Shah (SMS) Aga Khan School in Karachi received a special mention in an international science competition for designing and building a rotatable golf club.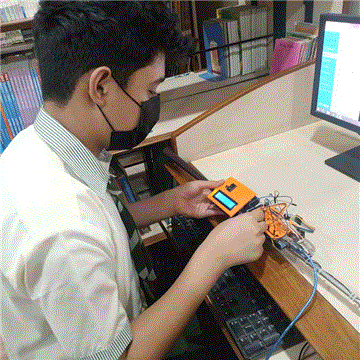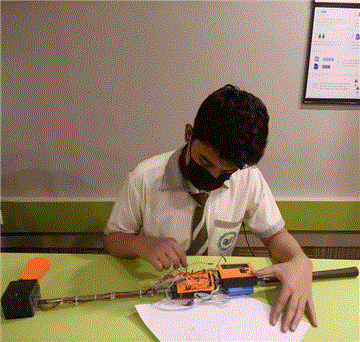 Grade 8 students, Abdur Rehman Mir, Huzaifa Tahir, Aiemal Nawaz and Mohammed Abbas, built a prototype of a golf club for the annual Invent It Challenge, hosted by the Smithsonian Museum and education company Cricket Media. The aim of the competition is to engage and empower children around the world to use the invention process to make change, and this year's challenge was to develop an idea for an invention to make sports more exciting, fun, fair or safe for all. The students chose the challenge of creating an invention that aimed to make the sport more fun and fair and created a rotatable golf club. This was one of eight projects submitted by students of the SMS Aga Khan School.
The students worked as a team under the mentorship of their science teacher, Ms. Sadia Imam, and built a working model of their design. Unlike a regular golf club that is controlled manually, the students' design used a motor to control the golf club's angle and a sensor to measure velocity and the angle of the club's swing, relative to the golf ball.
The students greatly enjoyed working and learning together on this project, although COVID-19 posed some challenges. Part of their collaboration and communication had to be done online and they embraced it as a new learning experience. The group developed key skills whilst working on this project, with Aiemal highlighting improvements in his teamwork, communication and time management skills. All students felt that the competition pushed them to go beyond their science and math lessons and apply what they had learnt.
Getting international recognition for their efforts has gone a long way in encouraging the four friends to further develop their skills and creativity. Abdur Rehman has said that he now feels more confident about sharing his work with others: "I work on lots of projects at home but have usually been reluctant to share them. I will now restart work on my pending projects." The students are all eager to work on more projects and create new ideas.
Photos (top to bottom):
-
The students work on their design for a rotatable golf club
-
Abdur Rehman Mir works on a prototype of their entry
-
Abdur Rehman Mir checks the team's design while building the working model