Making a difference where it matters!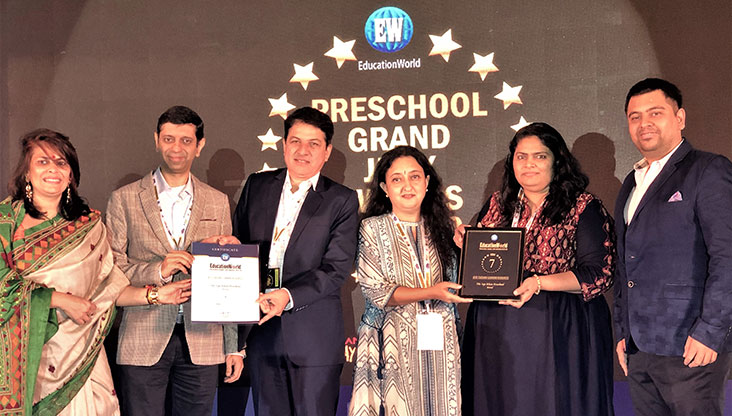 "… We sometimes give too little attention to the schools which prepare young children for life itself - in all of its holistic dimensions. And yet the evidence accumulates steadily showing that an investment made in the earliest, pre-school years can bring enormous dividends as a child proceeds from one level of education to another." – His Highness, The Aga Khan IV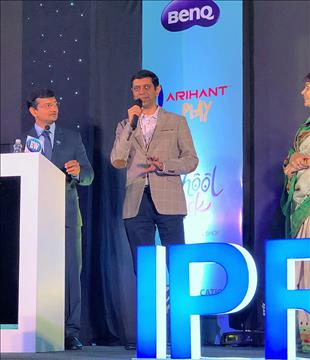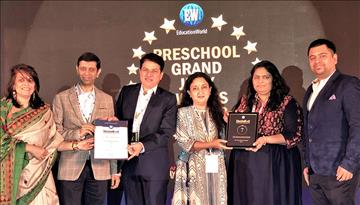 Aga Khan Education Service, India (AKESI), has operated the Aga Khan Preschools (AKP) in India for more than 40 years. AKESI's research-based, progressive early childhood education program, Shishu Pahel Padhati ® (SPP - child initiated learning approach), gives young children an opportunity to plan and construct their own learning, sharpening their minds and developing self-confidence, in the foundational years. The 80:20 principle ensures that children are heard more often in the classrooms than the teachers. The program provides a safe and nurturing learning environment with opportunities to meet the developmental needs of young children.
Most of the AKPs are located in remote and under-served locations of Gujarat, providing access to quality education. The teachers at the AKPs are from the local communities and are trained on the SPP approach, with ongoing monitoring and support. In ECCE, AKESI has impacted 60,000 children directly and an additional 1.6 million children through interventions, partnerships and outreach initiatives. AKESI taps into the students' potential to be future leaders with a strong emphasis on inclusivity that creates a permanent positive impact on the students, teachers, parents, alumni and the communities at large.
On January 23, 2020, AKP Ranavav and AKP Botad received the prestigious
EducationWorld Preschool Grand Jury Awards 2019-20
for being among the top ten in the country in two categories.
AKP Ranavav was ranked #9 across India for 'Campus Design Excellence'
AKP Botad was ranked #7 across India for 'Best teaching-learning resources'
It deserves a special mention that compared to all other participating preschools that were from large urban/metro cities, the Aga Khan Preschools operate in rural/semi-urban areas, at an affordable, low-cost model. This is achieved through the support of a network of 140 volunteers, who are trained to manage the day-to-day non-academic operations. Thus, this high quality programme, is made affordable and accessible to the parents, who typically come from a challenging socio-economic background.
"Some of the practices at the Aga Khan Preschools reflect the spirit of unity, and the values of pluralism and respect for the other. We hope that the next generations live by these ethics, which are much needed in the world today.", said Farhad Merchant, CEO, AKESI.
Photo captions (top to bottom):
AKESI team receiving the award for Aga Khan Preschool, Ranavav in the Campus Design Excellence category
(AKESI team L to R: Dr Iqbal Sama, Regional Head - Gujarat and Mr Farhad Merchant, CEO- AKESI)


AKESI CEO - Mr Farhad Merchant addressing the EducationWorld India Preschool Grand Jury Awards
AKESI team receiving the award for Aga Khan Preschool, Botad in the Best teaching-learning resources category (AKESI team L to R: Mr Farhad Merchant, CEO- AKESI, Dr Iqbal Sama, Regional Head - Gujarat, Dr Natasha Mehta, Head of Academics and Ms Purvi Gogri, Manager - ECD Programs)