Karachi students to get a glimpse of IB in faraway cities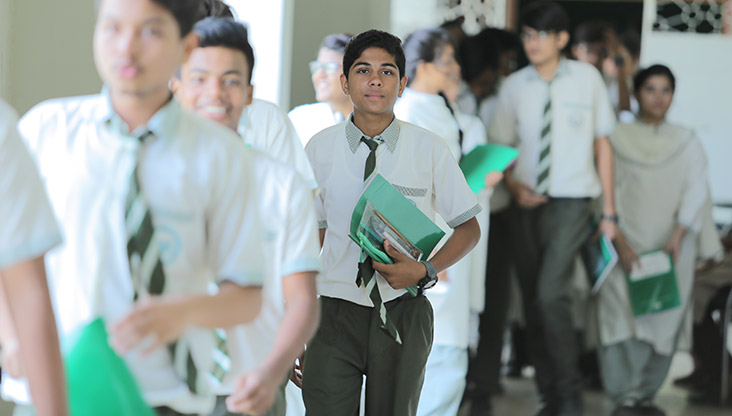 Aga Khan Higher Secondary School, Karachi congratulates its students on their selection in United World Colleges (UWC) Scholarship Programme, 2018. For the next two years, three of our students will find themselves studying the prestigious International Baccalaureate Diploma Program (IBDP) in Bosnia, Armenia and Costa Rica.
The successful students share their reflections upon winning their scholarships.
Muhammad Faizan Malik, headed to UWC San José, Costa Rica
After a few years at AKHSS,K, I must now bid farewell as I have been given a scholarship to go to UWC Costa Rica. I wasn't even aware of the term UWC until I learned about it at AKHSS,K. The UWC programme is a prestigious school which provides equal opportunities for all without any discrimination. I was anxious while filling out the application form, as it was not easy, but my English teacher Ms. Areeba proved to be a great help. After being shortlisted I was called for an interview. I put my best foot forward by simply being myself in the interview. The wait for the result was unbearable, but exciting. Finally, my father's phone rang up with good news. Now, I look forward to UWC bringing up a new turn in my life with hopefully a brighter and prosperous future.
Mahnoor Rehman, headed to UWC Mostar in Bosnia
What an incredible day it was when I came to know that I had been selected for a scholarship at UWC Mostar in Bosnia. I have always aspired to be a UWC student and I am extremely thankful to AKHSS,K and all my teachers and mentors who have helped me achieve my goal. Certainly, this high school has made me think independently and has provided me with a window of opportunity to accomplish something phenomenal.
Zakir Hussain, headed to UWC Dilijan in Armenia
It would be rather selfish of me to laud myself credible of this UWC scholarship without AKHSS,K. Firstly AKHSS,K made us aware of the opportunity and organized a session in which of one its alumni guided us with advice on the application process. Secondly, this school equipped me with a winner's mentality which was one of the main guiders on my road to a fully funded scholarship in one of the most prestigious IBDP colleges in the world.