Aga Khan primary student Champions Swimming Competition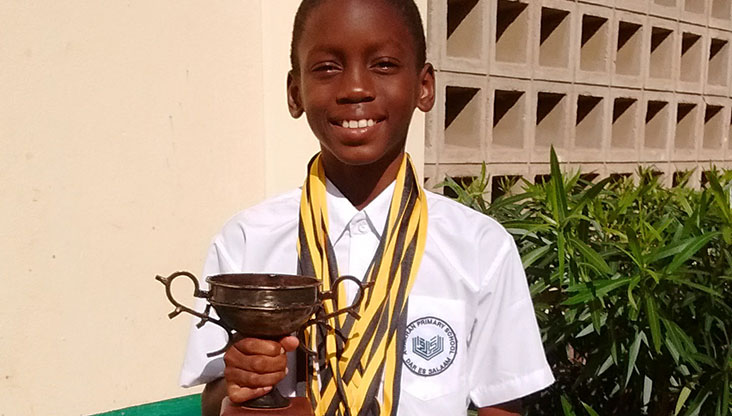 Ralph Sereki, a Grade 4 student at the Aga Khan Nursery and Primary School, Dar es Salaam, participated in the Tanzania Open Swimming Championship which took place in Mwanza, Tanzania on 22nd and 23rd September.
After a long and difficult tournament, Ralph won nine gold medals and one silver medal in the relay race. He also won the trophy for "best boy" in the 9 – 10 age category.
Ralph started swimming at the age of five under the guidance and supervision of his father. Over the years, Ralph has dedicated his time and efforts to strengthen his skills in swimming. At the age of seven, Ralph competed in his first swimming competition. He went on to win medals at various competitions, accumulating a total of 54 medals and four trophies to date.
Despite competing against swimmers in grades above his, Ralph championed the Tanzania Open Swimming Championship. He would like to encourage other students to take up swimming as it's an ideal, low-impact sport for the body as well as a lot of fun! Ralph's long-term goal is to compete in the Olympic Games and make his family proud. Congratulations Ralph!