Aga Khan High School – International
The School offers the Key stage 3, International General Certificate of Secondary Education (IGCSE) and the International Baccalaureate (IB) Diploma.
---
Select a Curriculum:
---
International General Certificate of Secondary Education (IGCSE)
The International General Certificate of Secondary Education (IGCSE) is a world-recognized qualification, based on the British General Certificate of Education (GCSE). The IGCSE caters to different levels of ability and is a flexible course of study that provides a broad knowledge base and lifelong skills.
Students join the high school in Year 7, where they follow the KS3 British Curriculum KS3 till Year 9; the students start IGCSE course in Year 10. The final examinations for the IGCSE program in the School takes place in May and June every year.
Course requirements and examinations are administered from the Cambridge University. There is an assessed coursework option alongside examinations.
The IGCSE ideally prepares students for the International Baccalaureate (IB) Diploma programme.
Students explore their interests and likely future options, gaining an understanding of High School culture and expectations. They take a range of subjects: English Language and Literature, Mathematics, Social Studies (History, Geography, Business), Sciences (Chemistry, Biology, Physics), a second language (French), Computer Studies, Art, PSHE (Personal, Social and Health Education) and Sport.
In years 10 and 11, students must sit for Mathematics, English Language and six optional subjects at IGCSE level. In preparation for the next level, the International Baccalaureate Diploma, students must pursue English Literature, a Second language (French or Swahili), a Science and Humanity subject. A second Science subject is strongly recommended.
The subjects for the IGCSE are grouped as follows:
Languages (Group I)
English Language (first language)
French (Foreign language)
Kiswahili (Foreign language)
Humanities (Group II)
Literature in English
History
Geography
Environmental Management*
Sciences (Group III)
Physics
Chemistry
Biology
Mathematics (Group IV)
Mathematics
Additional Mathematics
Creative, Vocational and Technical (Group V)
Art and Design
Music
Physical Education
Information Communication Technology (ICT)
Business Studies
Students are expected to take a minimum of 8 subjects and a maximum of 10.
---
The International Baccalaureate (IB) Diploma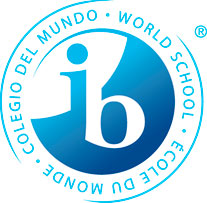 The Aga Khan High School was authorized to teach the IB Diploma programme, starting in September 2005. The International Baccalaureate (IB) is a nonprofit educational foundation established in 1968. It currently works with 2,650 schools (56% public) in 136 countries to develop and offer three challenging programs to over 575,000 students aged 3 to 19 years.
In keeping with the ethos of the IB advocates, our school advocates international mindedness, which is the development of responsible citizens of the world with young people who are active participants in their local and national communities, as well as in the broader international community.
The IB Diploma is challenging, but well within the means of average but hardworking students. It is designed for students aged 16 to 19.
Diploma students take six core subjects. Additionally, they write a 4,000 word extended essay, complete a course in theory of knowledge, and complete a number of creativity, action and service (CAS) projects.
The diploma is well recognized by approximately 2,200 of the world's leading universities, including the UC and CSU systems, the Ivy League schools, and over 1,200 other US universities.
Many IB schools teach the diploma program concurrently with the national curriculum, state standards, and/or AP and CP curricula.
Supported in English, French and Spanish.
Non-Diploma track students may opt for certificates in particular subject areas.
The curriculum contains six subject groups together with a core made up of three separate parts.
The School offers the following:
Group 1
English A Literature
Group 2
French B, French AB
Group 3 (Humanities)
Business & Man.
Economics
Geography
History
ITGS
ESS
Group 4
Biology
Chemistry
ESS
Physics
Group 5
Mathematics
Mathematics studies
Group 6
Visual Arts
---
Students can do either 3 HL and 3 SL subjects for the DIPLOMA or 4 / 5 subjects for the Course.
Apart from the six subject choices there are also three core requirements of the Diploma course:
1. The extended essay:
has a prescribed limit of 4,000 words
offers the opportunity to investigate a topic of individual interest
familiarizes students with the independent research and writing skills expected at university
2. The interdisciplinary TOK course:
Designed to provide coherence by:
exploring the nature of knowledge across disciplines
encouraging an appreciation of other cultural perspectives
Part I – focus on limitations of humans as knowers – perceptions, emotions, languages, reason.
Part II – development of skills to evaluate knowledge claims in the various disciplines.
3. Participation in the school's CAS program:
encourages students to be involved in artistic pursuits, sports and community service work - 50 hours each
fosters students' awareness and appreciation of life outside the academic arena: the hours are designed to be on-going; spanning the duration of the Diploma program