Aga Khan Higher Secondary School, Karachi hosts Researchathon 2022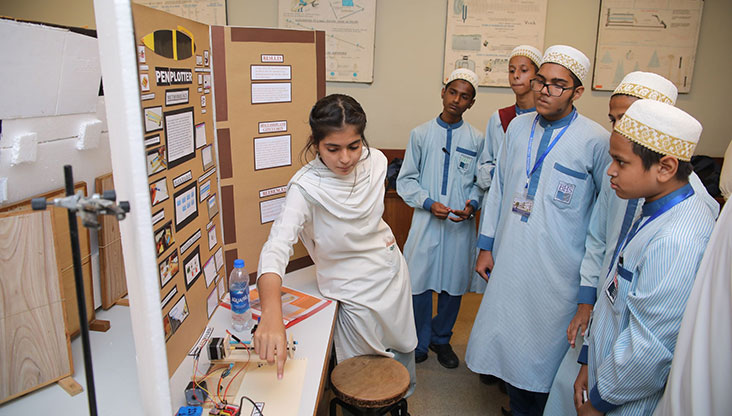 The Aga Khan Higher Secondary School (AKHSS), Karachi hosted a two-day competition called "Researchathon 2022" from 25-26 September to showcase environmental, social, scientific and technological ideas presented by students.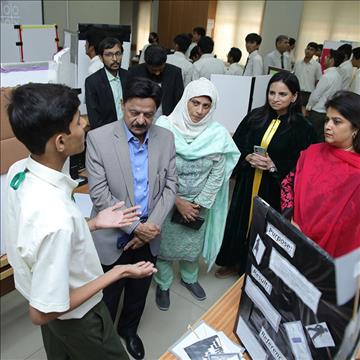 The competition consisted of students from AKHSS, Karachi, AKHSS, Kharadhar and AKHSS, Hyderabad who developed and presented 154 projects in six categories: physics, chemistry, biology, mathematics, computer science and ecropreneurship (or environmental entrepreneurship), all of which were judged by experts in respective fields. The aim of the competition was to encourage student innovation and creativity, while also strengthening the students' scientific knowledge and skills.
"Presenting the projects and explaining how we came up with an idea like that was a way to impart knowledge to others and learn something ourselves as well," said Grade 12 student at AKHSS, Karachi Pranjal Khushi Ram, who participated in the competition. "AKHSS, Karachi truly brought out the students, including me, to think about our role in society when it comes to dealing with problems and what we can do to resolve them."
Chairman Board of Intermediate Education, Karachi Dr Saeed Uddin, Country Lead for Ismaili CIVIC Ms Yasmeen Merchant and Inspector of Colleges Ms Zarina Rashid attended the competition as guests of honour.
More than 2,500 students from Bai Virbaijee Soparivala Parsi High School, St. Patrick's High School, Al Murtaza Girls and Boys High School, Falconhouse Grammar School, Saqib Public School, Iqra University School System, and Badri High School visited the exhibition. Additionally, students from the Aga Khan School, Garden, Sultan Mahomed Shah Aga Khan School, Karachi, Alyabad Community School, Metroville Community School, Mohammadi Girls Academy and Prince Aly Boys School also attended the exhibition.
Student presenting her project to students from another visiting school

Student presenting his project to judges